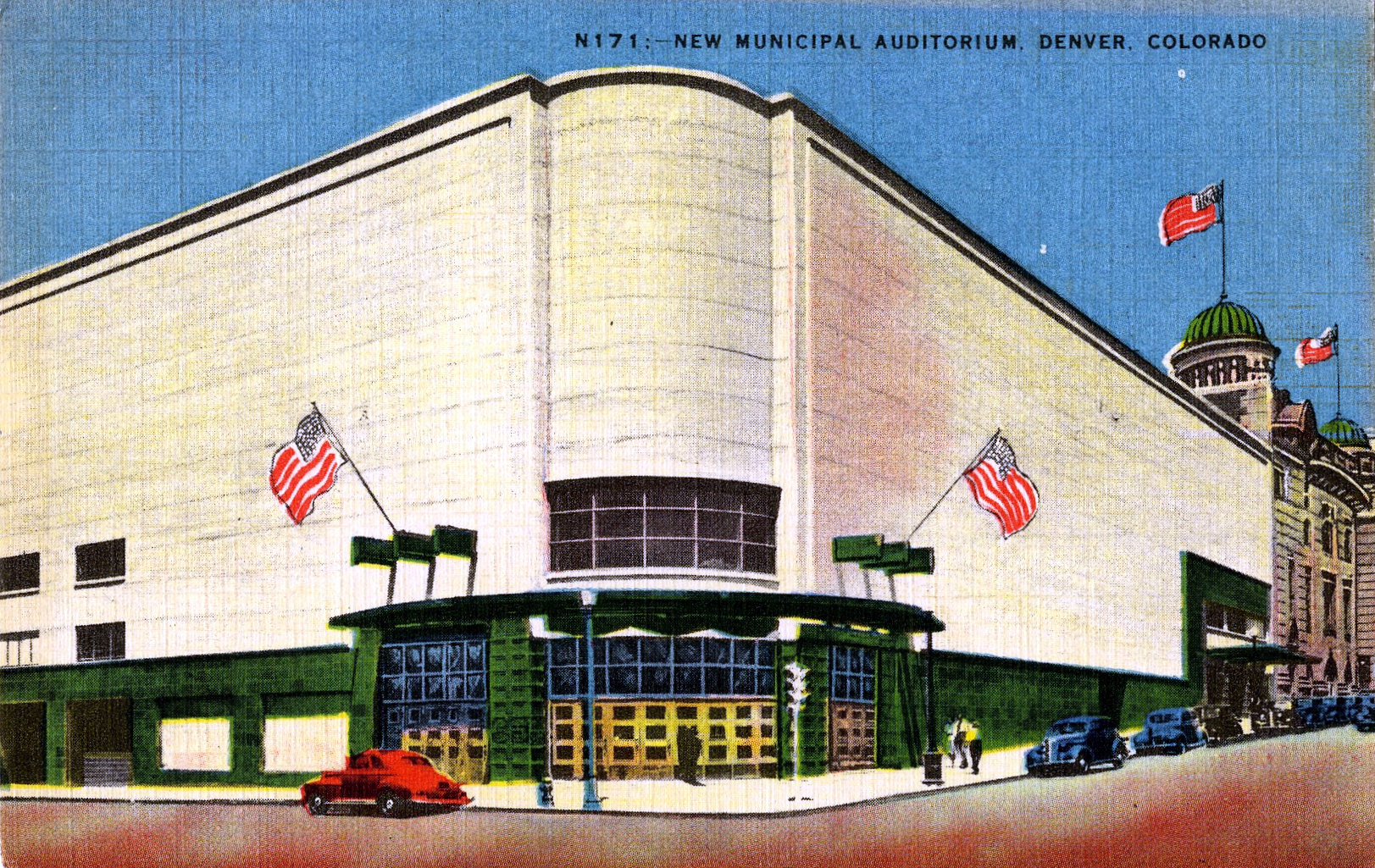 Nearly forty-five years ago, on December 26, 1968, legendary British rock band Led Zeppelin opened for Vanilla Fudge at Denver's Auditorium Arena.
Believe it or not, Denver was Led Zeppelin's first stop on their first North American tour.
As the late Denver concert promoter Barry Fey (1938-2013) recalled in his 2011 autobiography, he nearly passed on Led Zeppelin. When Ron Terry (agent for Vanilla Fudge) approached Fey about adding Led Zeppelin as an opener to the already sold-out Vanilla Fudge show, Fey refused. It wasn't until Vanilla Fudge offered $750 of their own money to pay for half of Led Zeppelin's performance fee that Fey reconsidered.
Rocky Mountain News music critic Thomas MacCluskey reviewed the December 26 show and recounted the way Led Zeppelin played their set with a series of emphatic adverbs: "powerfully, gutsily, unifiedly, inventively, and swingingly."
MacCluskey went on to describe the performance of each band member. While he was impressed by guitarist Jimmy Page and bassist John Paul Jones, MacCluskey had fewer kind words for singer Robert Plant and drummer John Bonham:
Robert Plant: "a cut above average in style, but no special appeal in sound"
Jimmy Page: "exceptionally fine…used a violin bow on the guitar strings in a couple of tunes…"
John Paul Jones: "solid, involved, contributing"
John Bonham: "a very effective group drummer, but uninventive, unsubtle, and unclimactic in an uneventful solo"
​Led Zeppelin returned to Denver less than two years later on March 25, 1970, and played to a crowd of 11,500 at the Coliseum. MacCluskey's review of the band's performance was more positive this time around, with the critic noting a marked improvement of Plant's vocals and Bonham's drumming.
Looking for more Denver rock n' roll history? A great place to start is the Western History Subject Index—a large, digitized index of newspaper articles relating to the history of Denver, Colorado, and the American West. While this index provides newspaper article citations (meaning you won't be taken directly to the article of your choosing), full-text articles are available in several DPL newspaper databases or on microfilm in DPL's Western History and Genealogy Department.