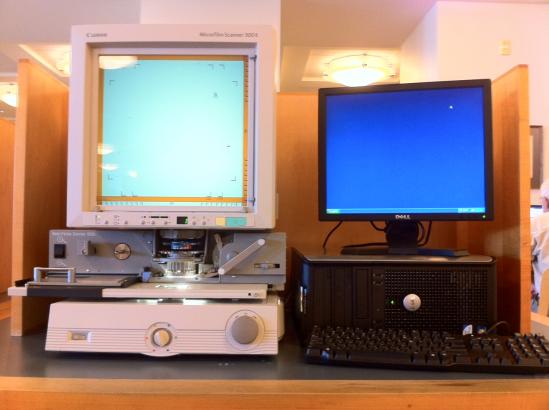 New Microfilm Readers are here!
These new Canon microfilm/microfiche scanner/readers are state of the art and will make research and finding information on film much easier. We have 5 new units, 4 near the reference desk and 1 in the Mullen research room. They are all connected to a computer, which is connected to the Internet. Now instead of just being able to print, you can download an image to a flash drive as well as send an  image to your email address. The images are much more crisp and clear than our old analog units and opens up opportunities to digitally enhance your image as well as share a scanned image with other people. You can even post it on facebook or your own blog.
Come on down and try out these machines. We still have some of our older units, but we're sure once you try out these machines, you'll love them. Don't forget to bring your flash drive!