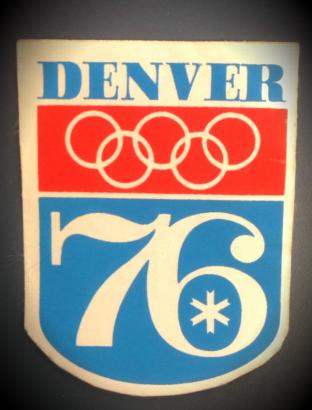 The Denver That Never Was: 1976 Winter Olympic Games
On May 12, 1970, the International Olympic Committee (IOC) chose Denver to be the host city of the XII Winter Olympic Games (1976). Denver edged out Sion, Switzerland; Tampere, Finland; and Vancouver, Canada.
Initial Colorado sites chosen for the Games included:
University of Denver for Olympic Village and speed skating facility
Loveland Basin and Mt. Sniktau for alpine events (changed to Vail in 1972)
Denver Mountain Parks for Nordic, bobsled and luge events (changed to Steamboat Springs in 1972)
Denver Coliseum for free skating and ice hockey events
Currigan Exhibition Center for a press center
On November 7, 1972, Colorado voters, concerned about the financial burden and environmental impact of the Olympic Games on their state, rejected a $5 million bond issue that would fund the event. Shortly thereafter, Innsbruck, Austria, replaced Denver as the host of the 1976 Winter Olympic Games.
Although Denver never did bask in the glow of the Olympic torch, the plans set out by the Denver Olympic Committee from 1967 until 1972 remain in the archives of DPL's Western History and Genealogy Department (WH1143, The Denver Organizing Committee for the 1976 Winter Olympics records) and are open for research. See them for yourself and discover the Denver that might have been!