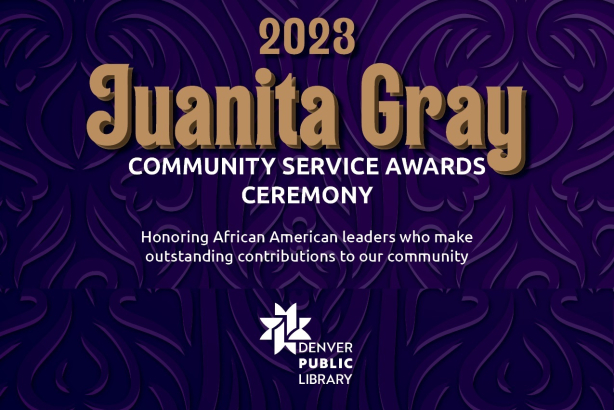 The Denver Public Library honored four community members at its annual Juanita Gray Community Service Awards and special Blacks in Colorado Hall of Fame induction ceremony. The event was held at Ford-Warren Branch Library due to the Blair-Caldwell African American Research Library's current renovation. The awards officially kick off the library's Black History Month celebrations. 2023 is the first time since 2020 the awards were held in person. We were so excited to welcome Ahja Fox, the City of Aurora's Honorary Poet Laureate, and our long-time resident band Purnell Steen and The Five Points Ambassadors as performers for the ceremony!
2023 Juanita Ross Gray Community Service Award Winners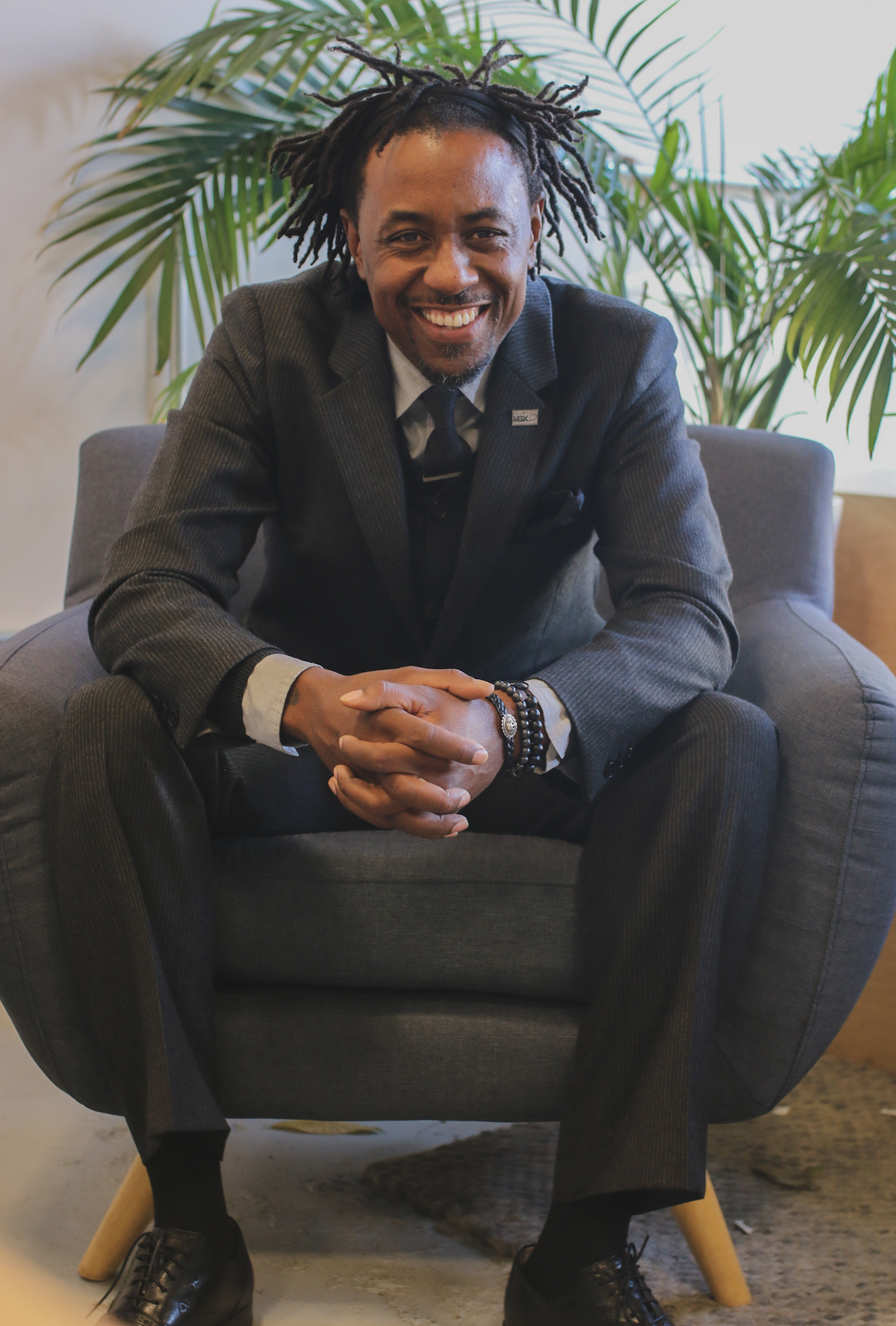 Dr. Halim Ali
Dr. Halim Ali is the Founder and Executive Director of From The Heart Foundation. Since 2016 he has served as a mental health professional, community activist, youth and adult mentor, and master facilitator in several modalities of mental health and behavioral health curricula. Dr. Ali is currently also authoring his first book to be released in early 2023. He works directly with the Denver Metro community and its suburbs advocating for individual empowerment and mental health awareness to establish healthy American families. Through community events and programs that range from youth leadership courses, Rites of Passage programs, adult male health and wellness workshops, educational seminars, and community/public services, Dr. Ali is for the people first. He works hard in creating new movements that are direct, intentional, and purposeful throughout all platforms of healthcare geared toward healthy individuals, families, and communities. 
Salma Douah (Youth)
Salma Douah brings a global perspective and a pure heart to her education. Douah sees the good in others and uses that as her motivation to make her community and the world a better place. She is a student who has a passion for social justice issues. She has helped organize movements for her peers who have suffered from unjust immigration policies. Salma has also led initiatives at school so it can be a more inclusive environment for every type of student, such as the Day of Silence for LGBTQ+ students, and has participated in programming to help support students who struggle with mental health. Douah has volunteered and been part of the Boy's and Girl's Club of America which has allowed her to grow as a leader.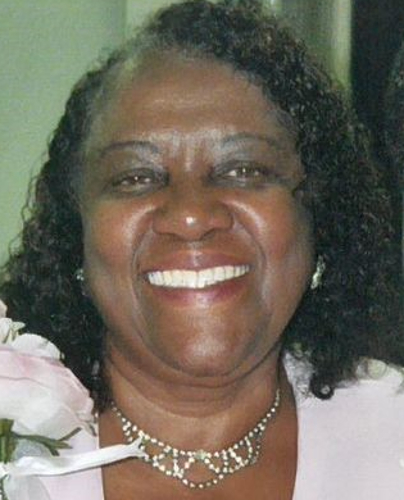 Eddie Mae Woolfolk
Eddie Mae Woolfolk (Mrs. Eddie) serves alongside her husband Pastor Robert E. Woolfolk (Pastor Bob) at Agape Christian Church as Administrative Assistant and Program Director. Woolfolk has dedicated her life to serving others, especially people experiencing homelessness, ex-offenders, and people who are hurting. Woolfolk is a graduate of Kansas Bible College with a bachelor's degree in Biblical Studies. Her work in the community includes starting a transitional housing program to house men of color that have been released from the justice system. Additionally, she has created and managed many support services that include counseling, mental health education and treatment, peer mentoring, and navigation. Woolfolk also provides basic needs for many, such as a weekly food bank and a community kitchen, and provides monthly meals to youth during the summer. Woolfolk has been recognized by several community organizations for the work she has done in the community. Of all of her accomplishments and awards, she is most proud of being chosen as a child of God.
This year's nominees included Flora DuPree, Katrina Peacock (Youth), and Micah Smith  Learn more about the nominees here.
2023 Special Blacks in Colorado Hall of Fame Induction Inductee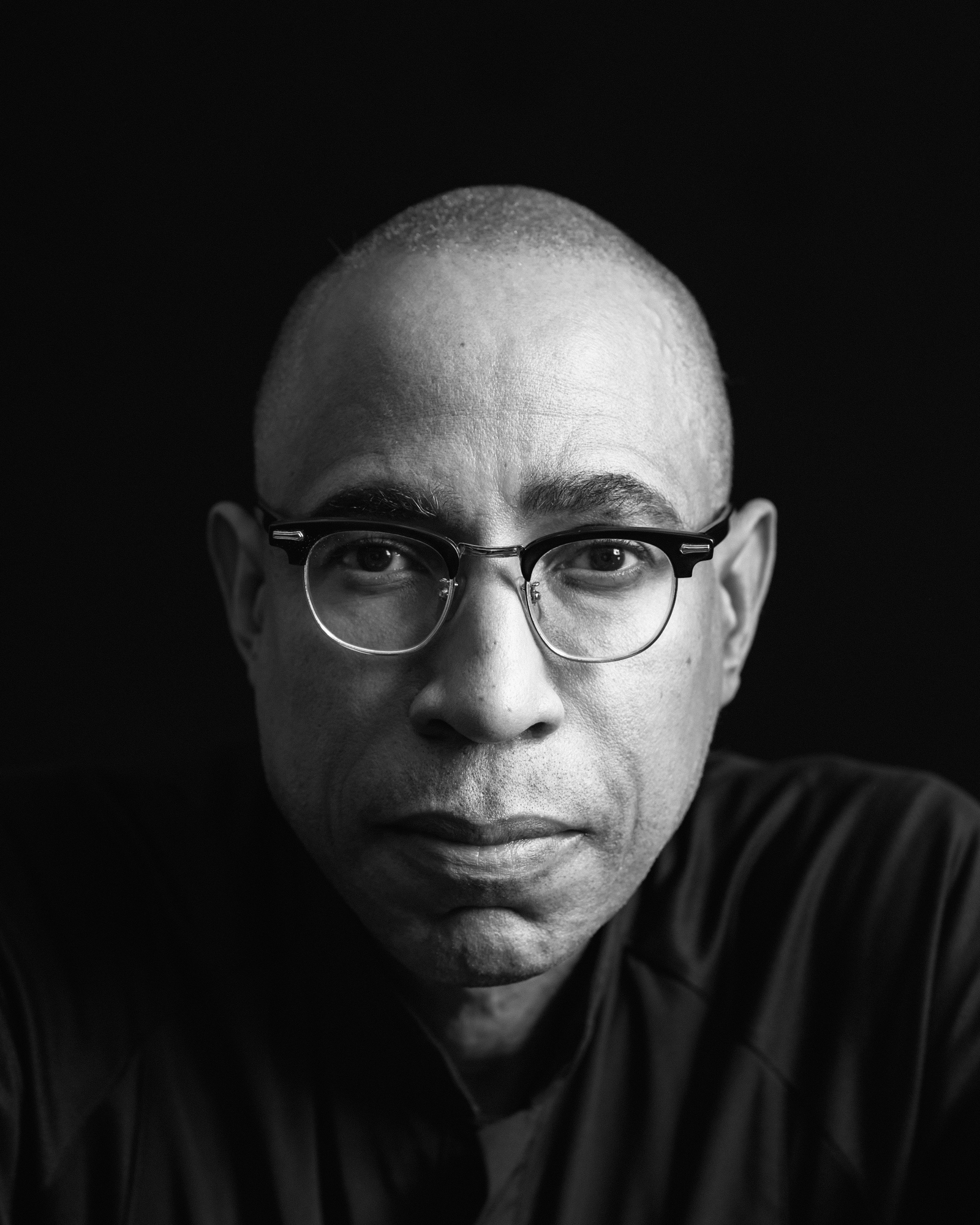 Ronald "Ron" Glen Miles (posthumous award)
Ronald "Ron" Glen Miles was a Grammy-nominated jazz musician and composer known for his kindness, modesty, and desire to help others. Miles was born in Indianapolis, Indiana, in 1963 and moved to Denver with his family in 1974, the year he started playing music. He attended Denver East High School and released his debut album "Distance for Safety" in 1987. Miles went on to record eleven more albums, including the critically acclaimed "I Am a Man" in 2017, and "Rainbow Sign," his 2020 debut on the iconic Blue Note record label that was influenced by the death of his father.
In addition to leading his own bands, Miles performed in the ensembles of top jazz artists such as Joshua Redman, Bill Frisell, Mercer Ellington, Don Byron, Myra Melford, Joe Henry, Madeleine Peyroux, Jason Moran, and many others.
About the Awards
The Juanita Gray award honors African American men, women, and youth who make outstanding contributions to the Denver Metro area and who exemplify the ideals and spirit represented by Gray's commitment to the community. A community-driven committee works with the Library to nominate and select the winner of the award and the Hall of Fame winners.
Previous recipients of the Juanita Ross Gray Community Service Award