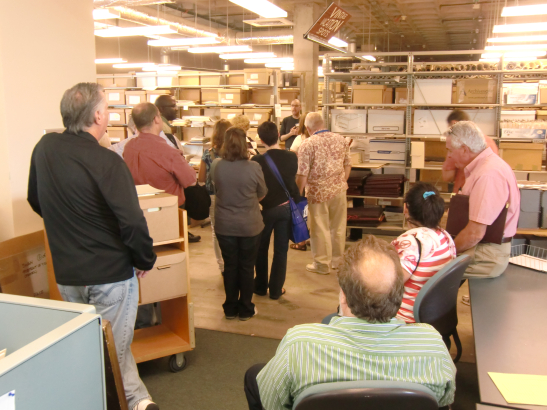 Western History and Genealogy Tours and Class Visits
We welcome classes that need help with research projects, and classes for general tours, as well as art tours. The Western History and Genealogy Department houses a large collection of materials for family history research and has a nationally recognized collection on the history of the American West, with excellent primary and secondary source materials for researchers of all ages. Requests must be received at least two weeks in advance. The department conducts tours and class visits on Tuesdays or Thursdays, and our tour schedule fills up quickly.
Blair-Caldwell Research Library Group Visits, Tours and Speaker Requests
Schedule a tour of the library or museum, bring a class in for library instruction about the Blair-Caldwell archives, the history of the Five Points Neighborhood or Genealogy resources. The Blair-Caldwell Research Library offers a variety outreach opportunities for schools and community groups such as informational or instructional presentations focusing on the African American experience.