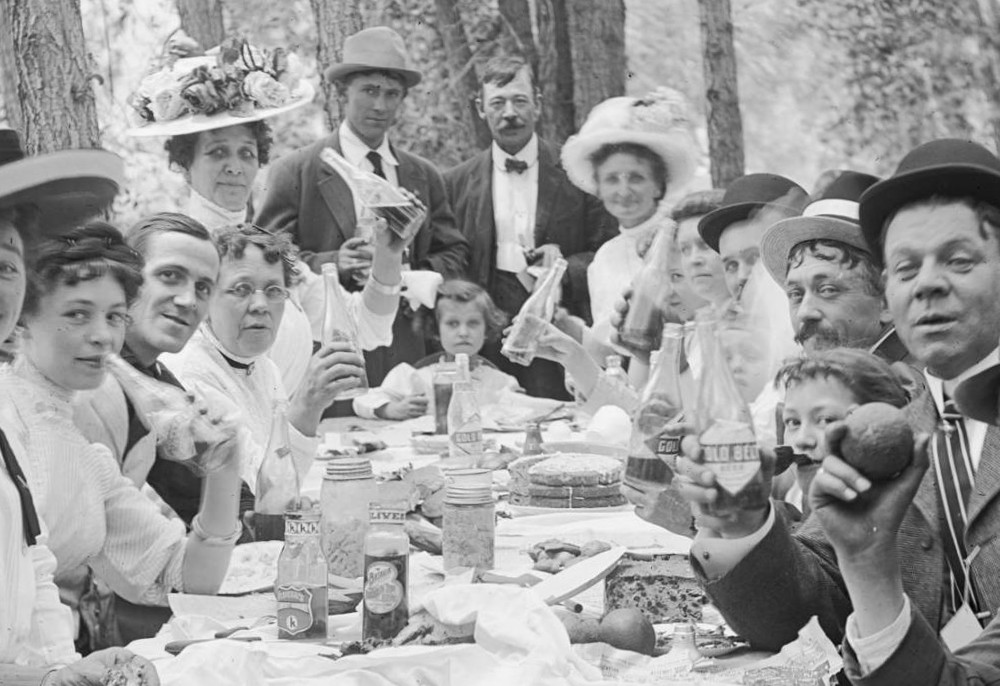 School's out ~ time to dig some worms and go fishing, or have a picnic in City Park, or just a shady stroll along the Platte. A summer day in 1915 was so much more peaceful than it is today. The people in these pictures are not stuck in traffic, or frantically checking their mobile devices for the latest tweet, or working 10 hour days to pay off some huge debt. Life in 1915 was not trouble free, but a look at some of these images is a peek into a time when people's troubles were at least a little smaller.
Charles Lillybridge, who billed himself as a "Scenic Photographer," took pictures of people almost exclusively, and these are just a few of his subjects.
Lillybridge's studio, which was also his house, was a makeshift structure more akin to a shed. It was built right next to the Platte River, by the Alameda Avenue bridge. Especially in the days when flooding was a frequent event, that was the cheapest real estate in town. Despite the obvious lack of money, Charles Lillybridge dedicated himself to taking photographs, of whatever he could, and at any opportunity.
Lillybridge's often crystal clear glass plate negatives provide candid and un-posed images of ordinary people, and zooming into the images in our database can yield some wonderful, detailed close-ups of faces that are both familiar and incredibly remote. It's interesting to actually think of our database as a kind of "time machine," that allows users to get a taste of the world that was - a world of bare feet, dirt paths, creaky wood floors, quiet streets, and something really difficult to find today: innocence.
Here is a more detailed biography of Charles Lillybridge, with a gallery of his photographs.