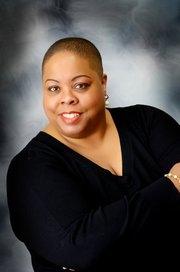 Scribes, Scholars & Storytellers Series: Featuring Allison Cotton *Postponed*
Tonight's scheduled author, Allison Cotton has postponed her presentation due to the weather. She will be rescheduling in June. Date....TBD. Please check back for more details.
For more information please call the Blair-Caldwell Library 720-865-2401 or email blairstaff@denverlibrary.org
Dr. Cotton is an Associate Professor of Criminology at the Metropolitan State University of Denver. Dr. Cotton has published several papers on criminal justice topics, including but not limited to the death penalty, eye-witness identifications, lethal behavior, and expert witnesses. Her first book, Effigy: Images of Capital Defendants was released in the summer of 2008. Her latest book, co-authored with Gregg Barak and Paul Leighton; Class, Race, Gender & Crime: the Social Realities of Justice in America 4th edition is forthcoming. Dr. Cotton is a member of the Academy of Criminal Justice Sciences, the American Society of Criminology, and Coloradans for Alternatives to the Death Penalty.
MAY:
May 6 ~ Lee McQueen
May 13 ~ Leilani Henry, Monday @ 6:30 p.m.
May 20 ~ Dana Myles, Monday @ 6:30 p.m.
May 22 ~ Charlene Porter with Special Guest Councilman Christopher Herndon, Wednesday @ 6:30 p.m.
Interested in learning about how you can participate in the next Scribes, Scholars & Storytellers series? Please contact the Blair-Caldwell Library at 720-865-2401 or email blairstaff@denverlibrary.org.
Visit http://aarl.denverlibrary.org/events_exhibits/scribes.html for the complete bio of each participating author.