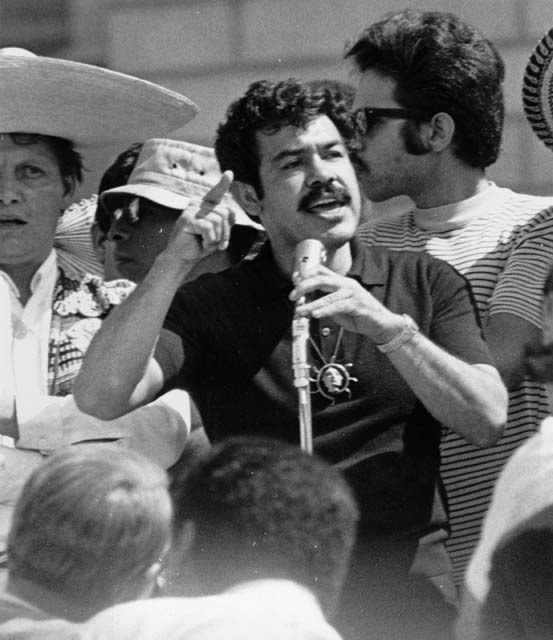 Welcome to the third installment of Manuscript Mondays.  Today's featured collection, the Rodolfo "Corky" Gonzales Papers, is brought to you with inspiration from the recent Denver Cinco de Mayo celebrations.
Denver native Corky Gonzales (1928-2005) was a sportsman, entrepreneur, poet, speaker, politician, and dynamic activist.  His efforts focused on supporting and giving voice to the Mexican American community.  Read more about Gonzales in our archive finding aid, or here.
The Rodolfo "Corky" Gonzales Papers housed in the Western History and Genealogy department of the Denver Public Library include heaps of materials that illustrate Gonzales' diverse passions.  Materials dating from 1930 through 2006 include fliers, correspondence, newspaper clippings, photographs, trophies, plaques, and much more.  This collection is available to view on the 5th floor of the Central Library.
More images of Corky Gonzales are available on WHG's "Chicano Leader"flickr set.  And don't forget to search the DPL catalog for more Gonzales titles!