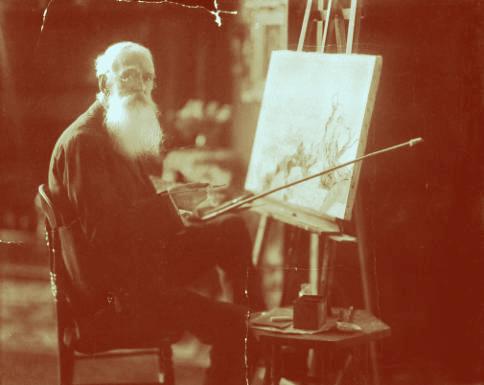 Creative Types: Need Project Inspiration?
Did you know that DPL's Central Library has a Western History/Genealogy Department on Level 5? It's a full floor dedicated to helping you discover your family history and the history of your community.
For creative types, you'll find historic, rare, beautiful, and sometimes bizarre art, books, photographs, papers, recordings, and more. Either visiting in person or on your computer, inspiration for your next masterpiece is practically guaranteed!
Writers: Creating a story that takes place somewhere in Denver's past? Check out DPL's historic newspapers! Although DPL subscribes to several newspaper databases, sometimes scrolling through an old-time Denver newspaper on microfilm can be much more inspiring! Why? Browsing microfilm (instead of keyword searching in a database) gives you exposure to many more stories and advertisements—providing a fuller picture of the time period. You'll get context, and you'll probably stumble across quite a few interesting stories in the process.
Artists: Did you know that the Western History Department has a photography and fine art collection? You'll find paintings by such greats as Albert Bierstadt and Frederic Remington on our walls. The Library also owns sculpture and literally thousands of unframed original artworks, etchings, engravings, lithograph illustrations, sketches, and posters dating from the mid-1800s to the present. Check out our digital collections where you'll find over 1,000 works of art and over 100,000 photographs. Hit up the catalog, too: we have a vast collection of books on Western art, artists, and photographers
Musicians: The Western History/Genealogy Department's Sheet Music Collection contains over 660 individual scores dating from the 1890s into the 1960s—and many titles are about Colorado and Denver. These scores include cowboy ballads, movie theme songs, rags, and traditional American Indian songs (among many other genres). An index to the collection appears here.
Foodies/Chefs: Looking for recipes from Denver's Baur's Candy Company? How about toast recipes from the 1920s? The Western History/Genealogy Department collects cookbooks and recipe collections from Denver and the American West! In the catalog, advance search "recipes," narrowing down the location to "Western History and Genealogy." You'll see a selection of over 300 titles, from 2013's Keep Cookin', Cowgirl to 1914's Bohemian San Francisco: Its Restaurants and Their Most Famous Recipes; The Elegant Art of Dining.