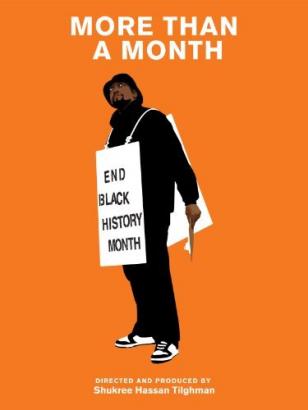 Exhibits:
January-February
Dr. Martin Luther King Exhibit
This exhibit was put together by the Dr. Martin Luther King Holiday Commission. It is free and open to the public and is on display in the Level 1 lobby and two display cases on Level 3.
February 3 - March 3
Denver's Urban Cipher Collective presents The Art of Black and White, guest curated by Helen Littlejohn
Cousins Gallery - 3rd Floor
Featuring work by 13 Colorado artists and three others from South Carolina, Missouri and Arizona, working in several art mediums showcasing the infinite possibilities of black and white in artistic expressions.
Opening Reception:
Saturday, February 9, 11 a.m. -4 p.m. (will also feature several community vendors with art, jewelry, clothing and handmade gifts.)
For more information, please contact 303-907-4587.
PLEASE NOTE: Library hours:
Mon. 12-8 PM/Wed and Fri 10 AM – 6 PM./ Sat 9 AM – 5 PM
Closed - Tuesday, Thursday and Sunday
Events:
Three Day Special Event: One Million Bones: Make a Bone for Peace
Monday, February 4, 4-6:30pm @ Blair-Caldwell Library
Monday, February 11, 4-6:30pm @ Redline
Saturday, March 23, 10 a.m. @ Schlessman Family Branch Library
Join the Denver Public Library and RedLine for a Collaborative Social Arts Event to Remember Victims and Survivors of Genocide
Free and Open to the Public ~ All Ages
http://www.onemillionbones.org/
Saturday, February 2, 1:30 - 3:30 p.m.
Juanita Ross Gray Community Service Award Presentation
Ford-Warren Branch Library
Free and Open to the Public
Light Refreshments will be served
Join the Denver Public Library as we honor individuals with the annual Juanita Ross Gray Community Service Award, named for a former Denver Public Library staff member and dedicated community advocate. To honor the memory of Mrs. Gray, awards will be presented to African American men and women who have made an outstanding contribution to the Denver Metro area and who exemplify the ideals and spirit represented by Gray's commitment to the community.
For more information about the event, please visit www.denverlibrary.org/content/juanita-ross-gray-community-service-award or call 720-865-2045.
Wednesday, February 6, 6-7:30 p.m.
Special Reception and Book Signing Event
An Evening with Rev. Dr. Willie Jennings, Ph.D., Duke Divinity School
With tribute to Black History Month, join us for a reception and book signing planned for Wednesday, Feb. 6 from 6 – 7:30 p.m. Seating is limited, please RSVP to M. Celeste Jackson at CJackson@iliff.edu or call 303-765-3119. Please feel free to share this invitation with friends, family, colleagues and students.
Sponsored By the Iliff School of Theology (Iliff) Diversities Program, in partnership with Blair-Caldwell African American Research Library of the Denver Public Library
Saturday, February 9, 2 p.m.
Black History Live-Chautauquan Hasan Davis
Colorado Humanities presents, Black History Live with Hasan Davis as "York," the slave who accompanied Lewis and Clark on their expedition. Join us for this unique way of exploring history.
http://www.hasandavis.com/index.html
Black History Month Film Series:
Monday, February 4, 6 p.m.
The Black Power Mixtape (2011)
A treasure trove of 16mm material shot by Swedish journalists who came to the US drawn by stories of urban unrest and revolution. Gaining access to many of the leaders of the Black Power Movement, the filmmakers captured them in intimate moments and remarkably  unguarded interviews. 100 minutes, Not Rated Trailer
Monday, February 11, 6 p.m.
Slavery By Another Name (2011)
This film challenges one of America's most cherished assumptions, the belief that slavery in the US ended with Abraham Lincoln's Emancipation Proclamation by telling the harrowing story of how in the South, a new system of involuntary servitude took its place with shocking force. 90 minutes, Not Rated
Trailer
Monday, February 25, 6 p.m.
More Than a Month (2012)
Film and Discussion
Shukree Hassan Tilghman, a 29-year-old African American filmmaker, goes on a cross-country campaign to end Black History Month. 54 minutes, Not Rated
Trailer
Please contact the Blair-Caldwell Library at 720-865-2401 or email blairstaff@denverlibrary.org for more information.