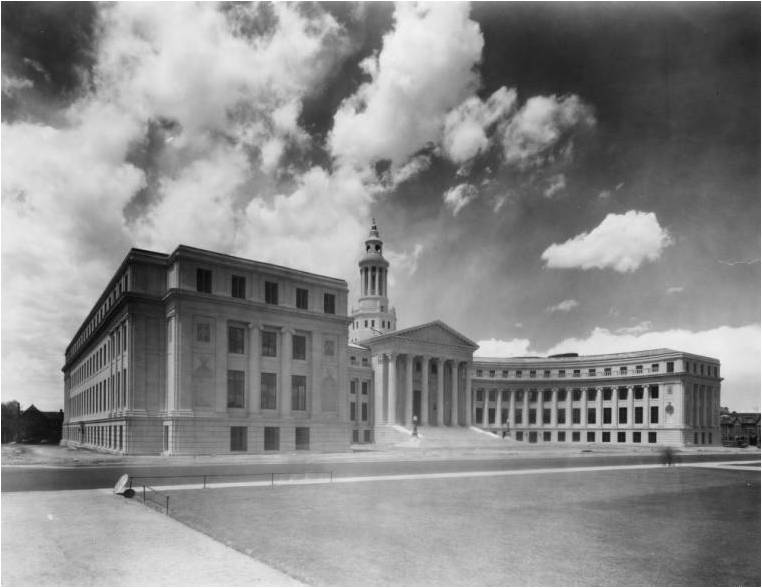 One collection found in DPL's Western History and Genealogy Department has the dirt on Denver's past.
Soil from the March 26, 1929, groundbreaking ceremonies for Denver's City and County Building (completed in 1932) can be found in collection M1768. At the event, dirt was collected in a Hendrie & Bolthoff Manufacturing and Supply Co. envelope (now protected by an archival Mylar sleeve) and labeled as such:
The first dirt dug from City Municipal Building cite [sic] City & Co. of Denver by Mayor Stapleton, first steam shovel nosed in at 1:43 pm 3/26/29
On March 27, 1929, the Rocky Mountain News reported on the event, in which "Mayor Stapleton, all smiles, turned the first shovelful of dirt with a gilded spade" before a crowd of 1,000.
Photographs of the groundbreaking as well as the building's entire construction process are available in the Denver Municipal Building Album, 1929 (C Photo Album 190), which has been digitized.
With newspaper accounts, photographs, and a bit of soil, one could say the construction of a beloved Denver building truly has been documented from the ground up.