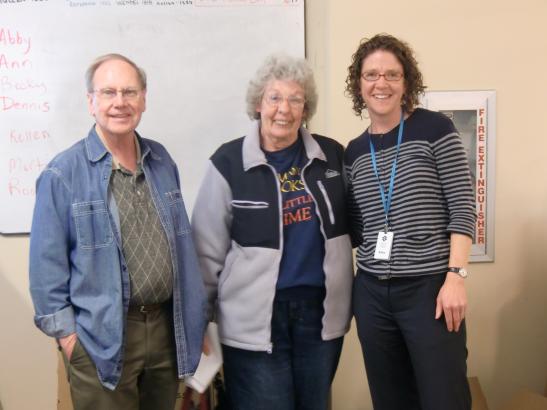 Volunteer Jan Simmons saluted by 10th Mountain Division
The letter from Thomas E. Hames noted, "The Number of living 10th Mountain Division veterans is rapidly declining, but the interest in their service to their country is still strong." He also mentioned the value of volunteers and that the "preservation and archiving of 10th Mountain Division records at the Resource Center would not be possible without the countless hours provided by volunteers."
Dennis Hagen leads the 10th Mountain Division Resource Center and answers hundred of requests each year assisted by many volunteers.
Abby Hoverstock is the senior archivist in the Western History/Genealogy Department and oversees the activities of seven archivists and five times as many volunteers.