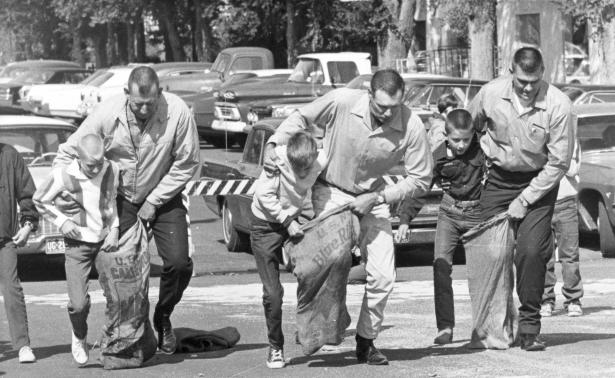 Whether your Father has passed or you're celebrating with the one you love, Happy Father's Day to all.
Father's Day was first celebrated in 1910 at Spokane WA by the request of Sonora Smart Dodd in recognition of her father, a Civil war veteran, who raised 6 children on his own.

The YMCA in Spokane had the young members wearing roses in church: red for fathers living, and white ones for those who had passed.
After many years of failure, Richard M. Nixon signed the day into law in 1972.
There are more collect phone calls on this day than any other in the year.

Other countries celebrate a type of Father's Day:
Germany has Men's Day, Vatertag, and the Thursday 40 days after Easter is called Männertag or Gentlemen's Day.
Romania will begin celebrating in 2010 on the second Sunday of May. It was the only country out of the 27 states in the European Union without an official Father's Day.
So to all you Father's out in cyberland, Happy Father's Day to you.