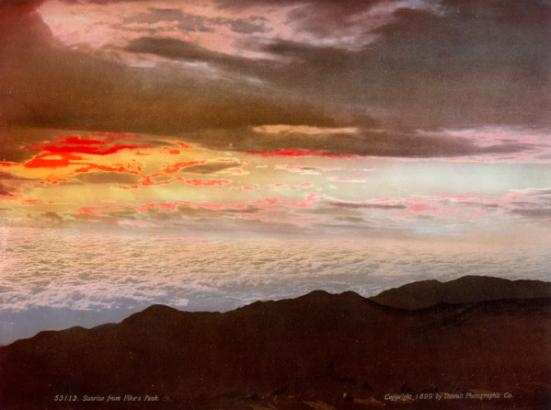 Western History & Genealogy is home to thousands of beautiful photographs, negatives, and prints.  Today we learned more about historic photographic processes from librarian and photography specialist Myron Vallier.
 
As a photographer I adore alternative processes, such as cyanotypes.  It was amazing to see some of these processes in the library's collection.  
 
Most impressive of all in today's lesson with Myron were the photochroms.  This complex process was invented in the 1880's in Switzerland.  It was used all over the world to create gorgeous, other-worldy, colored prints before color prints were commercially available.  Western photographer William Henry Jackson, among many others, experimented with this technique.  Photochrom is a detailedlithographic process, which can require up to 16 plates to create one image.
 
The Denver Public Library has many photochrom prints which can be viewed online.  Aren't they sublime?