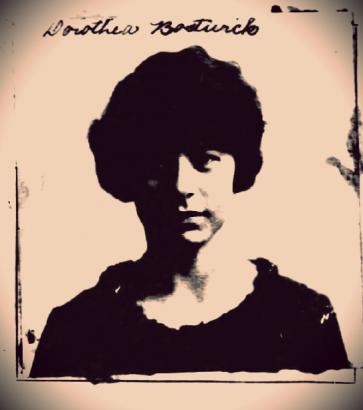 Paris, 1924: Mira C. Bostwick Travel Diaries
If you've seen Woody Allen's Midnight in Paris, you'll recall how a vintage taxi transported main character Gil (Owen Wilson) back to 1920s Paris each evening.
Two travel diaries from the Harriet Scott Palmer Family Papers (WH1453) have nearly the same time travel powers.
Written by Mira M. Camp Bostwick (1867-1932), the diaries detail the adventures of Mira and her daughters Prudence (1897-1988) and Dorothea (nicknamed "Bit") as they traveled throughout France, Great Britain, Belgium, Germany, Switzerland, Italy, Greece, Turkey, Israel, Syria, and Romania, from July 1924 until July 1925. The family spent several months in Paris, studying art and the French language, and witnessed the 1924 Summer Olympics:
July 17, 1924 Thurs.
We all went with Harrie and Miss Henderson to Musée des Arts décoratifs, in the end of Louvre. Saw furniture, chairs, etc. with wonderful rooms whose walls were entirely of wood decorated with wonderful hand carving. Saw swimming in Olympic games with Mr. Kelley, Natation,  Mercredi 16 Juillet '24. Never ride in a taxi anywhere and have it wait for you if there is any other feasible to return!
Like most travelers, Mira, Prudence, and Bit experienced many "ups" (touring the British Empire Exhibition in Wembley, visiting excavations in Pompeii, watching Rudolph Valentino in Monsieur Beaucaire at the London Pavilion Theater ) and a few "downs" (eating an "unsatisfactory" breakfast of biscotti in Rome, swimming in frigid waters off Wales, suffering through days of rough seas in the Atlantic).
These diaries capture the incredible travels of the Bostwick family—women who had the means, education, and adventurous spirit to live a year of life abroad during the mid-1920s.
See the Harriet Scott Palmer Family Papers (WH1453) and many other fascinating manuscript collections in the Western History and Genealogy Department at the Central Library.