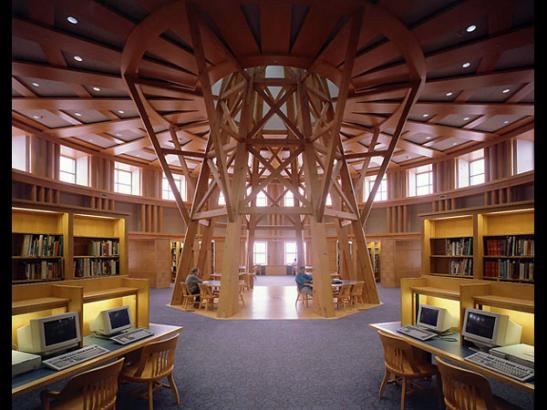 Speaking with neighbors and friends I am confounded by the number of people who don't come downtown. My challenge to you is to reconnect with your whole library system. Step out of your comfort zone and visit a branch in another neighborhood and reconnect with the Central Library.  There are many activities that happen throughout the DPL system. Check out the events and calendar sections of the Library homepage.
Now think about your trip downtown. You can get here several ways...walk, bike, bus or light rail and of course driving. We are assuming that if you drive you are carpooling and bringing the family, friends or neighbors to explore with you.
There are many options for parking near the library. If you insist you may park at a two hour meter located immediately around the DPL. Please be aware that you are limited to two hours in any given block. If, like most visitors you are easily distracted by all the activities and resources we offer then two hours may not allow sufficient time for a quick visit, thus resulting in being late to said parking spot and incurring hefty parking fines.  If you have deep pockets then by all means park at a two-hour meter. Your habit of collecting and paying parking fines can be beneficial to the City and County of Denver!  
For those of you in good health and no varicose veins then might I suggest the surface parking lots located within a few blocks of the Library. It is important to remember to have exact change and to prepay at most of these surface lots.  For those who wish to stay all day and fear hail storms or worse then the only sensible solution is to park in the Civic Center Parking facility located south of the DPL and just east of the Hamilton Building [large, sculpture of a sinking ships prow] of the Denver Art Museum. Check current parking fees. The garage is located between Broadway and what had been Acoma and 13th and 12th. Cars enter from the 12th Street drive.
On weekends the Judicial Center parking garage is open for a flat fee of $10. Payment is either cash or plastic. This garage is entered from Broadway between 13th and 12th. All spaces are designated as reserved but that is for Monday through Friday.
I don't care how you get here just come on into any of your neighborhood libraries and especially the Central Library and check us out!