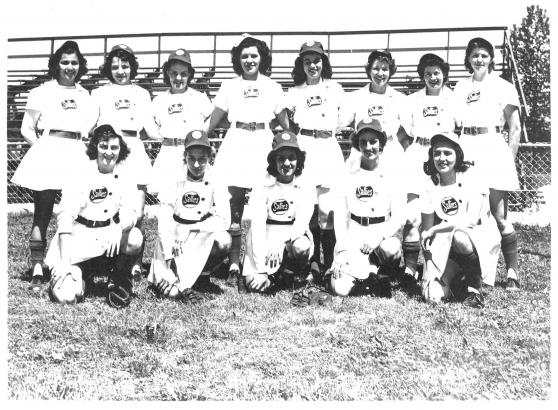 Women's Professional Baseball
The 1992 movie, A League of Their Own, was based upon the All American Girls Baseball League formed in 1943 by chewing-gum magnate Philip Wrigley. In 1949, Fred Leo (later, a sportscaster in Denver) was president of the League. He lasted until 1952. The League lasted until 1954, a total of eleven years. The Springfield Sallies pictured here were one of the teams that played.
Fred Leo kept original programs, manuals and correspondence related to the League. Those papers along with a few original photographs may be viewed in the Fred Leo Papers (WH798), available on the 5th floor of the Denver Public Library.