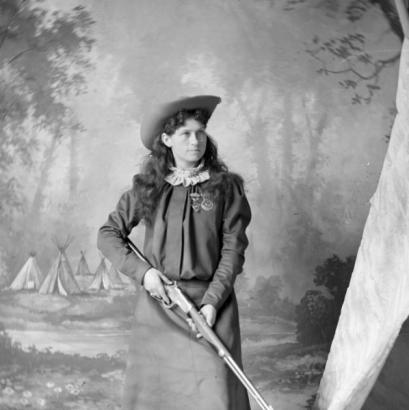 The Women Of The Wild West
Buffalo Bill's Wild West cowgirls were some of the most talented women to ever entertain a crowd.
Not only did they participate in wagon trains, Indian raids and horse races but their numbers included expert shootists, bronco busters, lasso handlers, and horse masters. If you want more photos of the Wild West Women go here and enter in any keywords.