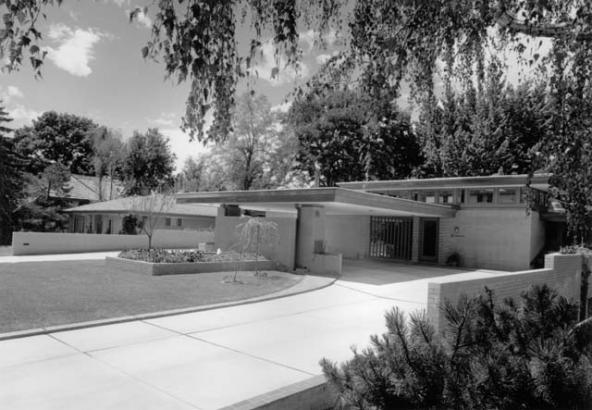 Go to these specific guides listed above or the Denver Public Library website online archives guides and enter your address on the search box - if nothing matches try just the street since a specific address is not always listed on the plans. 
The photo database of digital images at the Denver Public Library is a source for historical images of buildings. 
Another wonderful source for information on Colorado architects is the Colorado Historical Society, Office of Archaeology and Historic Preservation, Architects of Colorado.
Another fantastic source is the University of Colorado , Electronic Library of Colorado Architecture, Landscape and Planning.
Who knows if you can't find your house you may find a relatives', a friends' home or your next home. Check it out!