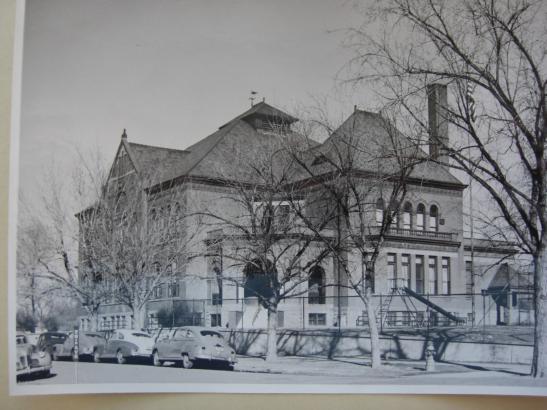 Which Denver Public School is this?
This photo in the Denver Public Library Western History Collection bears a stamp on the back which reads Information Services, Denver Public Schools.
It is the original Columbine School located at 28th Avenue and Columbine. It is still the site of Columbine SChool, but the current building looks nothing like the original. Our thanks to Shawn Snow at the Colorado Historical Society for his assistance in identifying this building.