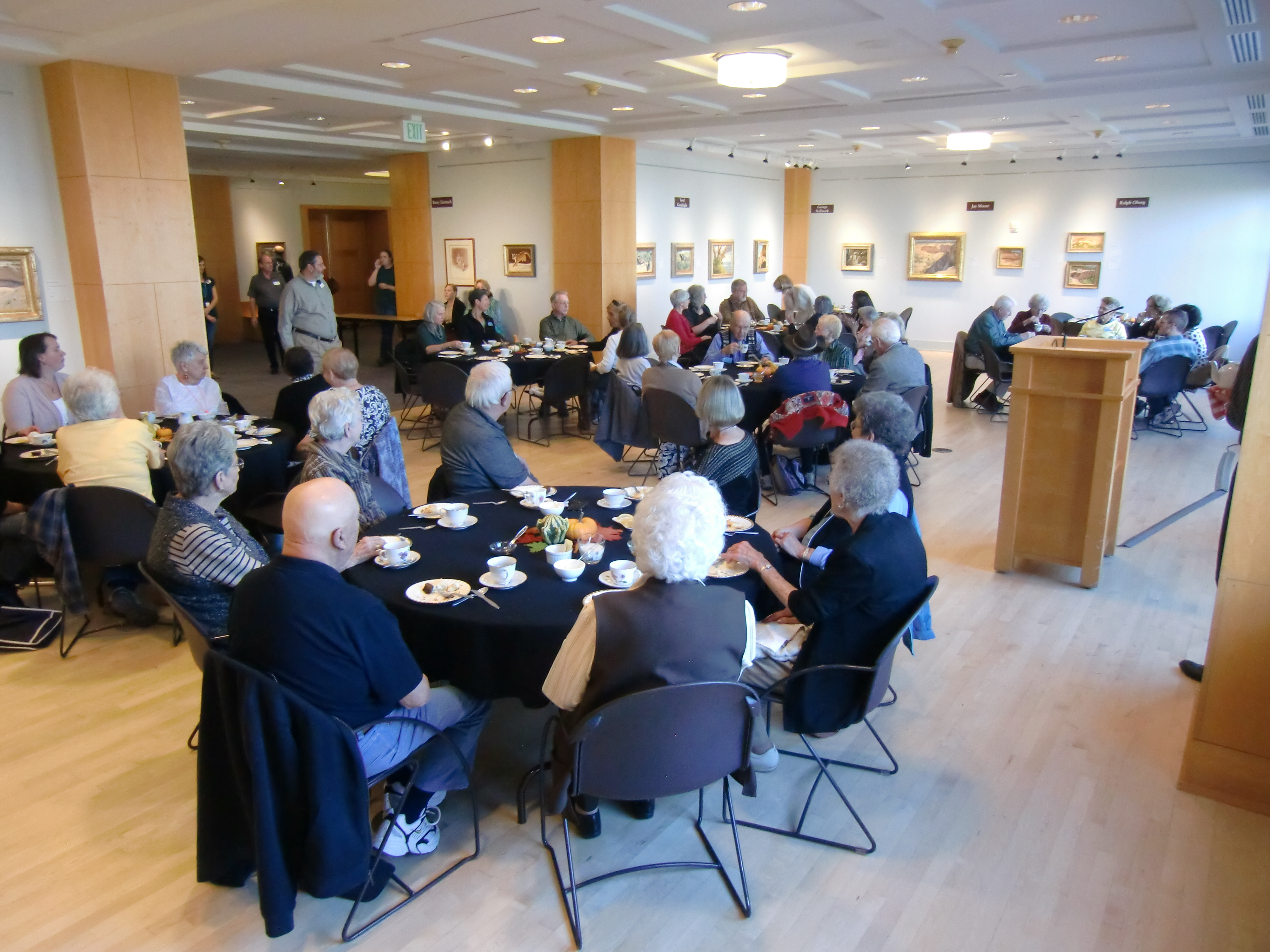 Volunteers are like an old fashion candy - they are LIFESAVERS!
The Western History/Genealogy Department gave a big thank you to most of the 140 plus volunteers who help to make the resources of the Denver Public Library available to people around the city, the state and - yes - even the world.
This year the WHG staff served a tea in the Vida Ellison Gallery to show its appreciation for their efforts and support.
When budget cuts happen people suggest that we use volunteers. Little do they know that our paid staff is badly outnumbered by the people who come in week after week and year after year and perform thousands of hours of indexing, inventorying, filing and anything else that needs to be done.
People often say that the WHG department is the crown jewel of the DPL - we know the real jewels are our volunteers.