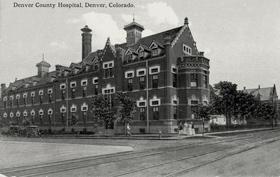 WHG contributes to flu research
The University of Michigan Center for the History of Medicine has recently launched an on-line, primary resource clearinghouse for documents related to the early 20th century flu epidemic in America. It's titled Influenza Encyclopedia: The American Influenza Epidemic of 1918-1919, and it contains digitized newspaper articles and documents from 50 U.S. cities' newspapers and special collections repositories. 
 
WHG contributed some digitized manuscript material for the database, including some letters from the Shafroth Family Papers (WH912) describing the influenza outbreak in Denver.