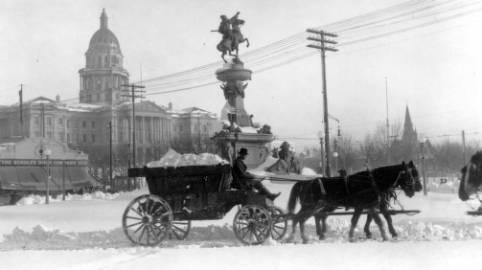 What to do When it Snows in Denver
Some people stay home when it snows but Denverites are tough folks.  So get in your SUV or mega truck and come on down to the Central Library and explore your neighborhood, track your ancestors, find murder mysteries, or languish among the popular magazines.
However, if you decide to stay home snug in the warmth and comfort of the bosom of your family then think about the following: other than baking cookies from your heritage cookbook you could weed and organize your family files, sort digital images, catch-up on your genealogy reference skills reading or explore any number of electronic sources through FamilySearch or the Digital Collections of the Denver Public Library.
Bottom line enjoy your day and stay safe and warm.