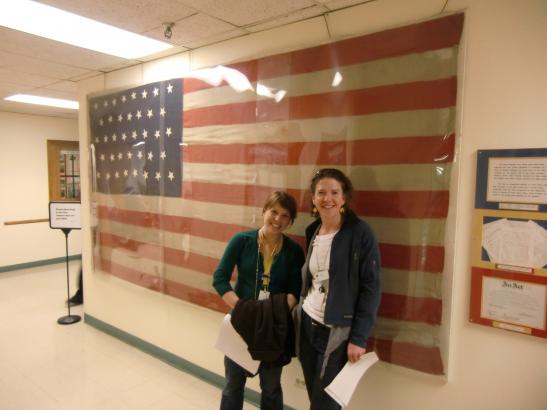 What do librarians do when they aren't answering your questions?
When the Denver Public Libraries were closed earlier this year the staff of the Western History Department took advantage of the closure to head to one of the other nearby repositories of historic artifacts and information - the Colorado State Archives.
They met with staff and discussed collections and were taken into the lower reaches of the building to see some of the unique parts of the archives collection. Knowing what is in the DPL collection is only part of the job, knowing where to send customers for additional information is just as important.