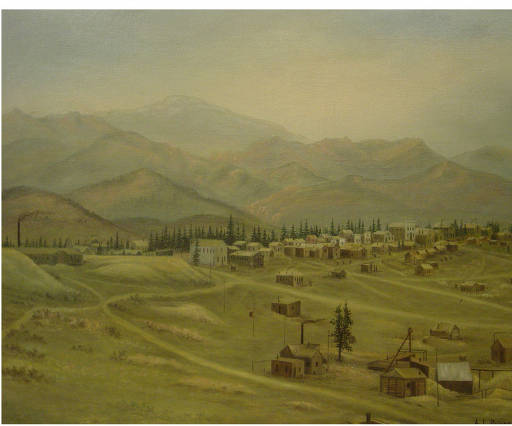 The Denver Public Library's Western History/Genealogy Department has a significant collection of Western art. Over the past several years, some of those works have been digitized, and high quality digital reprints made available for purchase. To assist the users of our Digital Collections, we included a field that said "Available for purchase" with a yes or no entry, to identify items for which we had high resolution scans from which to sell reprints, not realizing that people would take that to mean we were selling the art work itself. We have never had the works of art themselves for sale. To avoid confusion, we have edited this field to be more precise, and it now reads "Reproduction available for purchase," and the "Yes" is qualified by (digital reproduction).
Recently we expanded access to the art by loading low resolution images into the Digital Collections. This is being done as a service to our patrons to help them identify and study a greater number of our art works, and we will continue adding images over the next year. These are meant for reference and general identification only.  We anticipate having over 1400 images available for our users, but not all can have high resolution digital reproductions made due to copyright, size and/or condition of the original. Please check with the WHG staff at Photosales@denverlibrary.org to determine if a reproduction may be purchased. 
To browse the art work available online, search in the Photographs-Western History Collection, and limit your search by "Format-medium" to "Art."