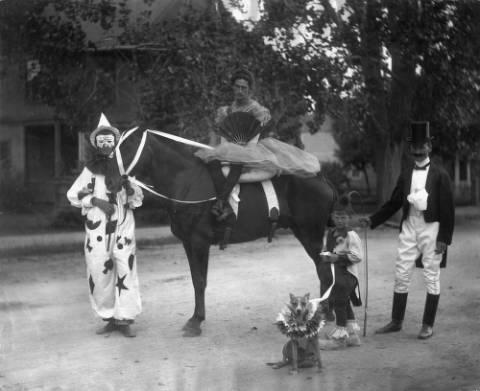 Weirder than Most Photo Wednesdays, August 7th
Horace Swartley Poley loved carnivals! He captured this "domestic scene" from the Sunflower Carnival Burlesque Parade in Colorado Springs sometime between 1893 and 1906.
What more could a boy dream than of his horse, a ballet dress, a large fan, a clown, a top hat and his best friend wearing a ruffled paper collar.