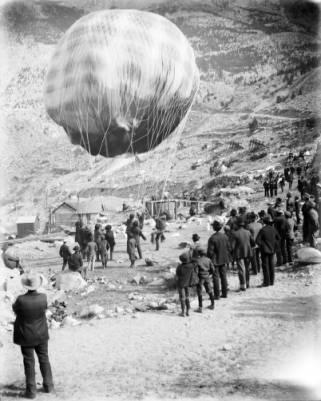 Weird Photo Wednesday, September 5th, 2012
For Weird Photo Wednesday we have a view of men struggling to either launch this weird balloon, or keep to it down to earth. And speaking of up, up and away, we want to say goodbye and have a safe trip to our departing reference librarian Jennifer Dewey. She is heading to New Zealand and will be missed greatly by staff and customers. Have a great new adventure Jennifer and have fun!
For more information about this photograph, click here. For more exciting and strange photographs, see our Digital Collections.