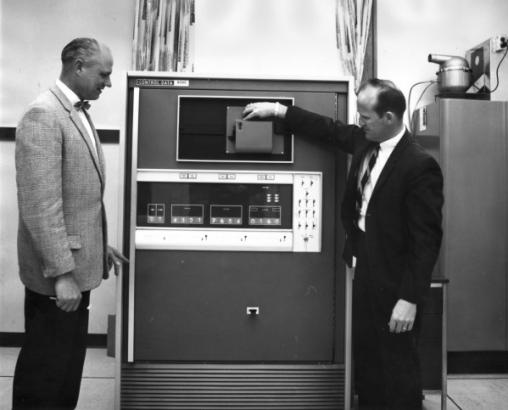 Weird Photo Wednesday, October 12, 2011
Today's photo is not really weird or strange, at least for those of us who have been around for awhile. This photo is in honor of Steve Jobs, who gave us the first taste of personal computing with the introduction of his Apple I computer.
Now we have laptops, computers as phones, iPads and even more interesting products coming down the pike. You can see the difference with computers of today and with the advanced models of the 1950s and 1960s. Here's to Steve, a wonderful inventor, innovator and designer! For more information about this photo, click here. Visit our Digital Collections for more photographs.