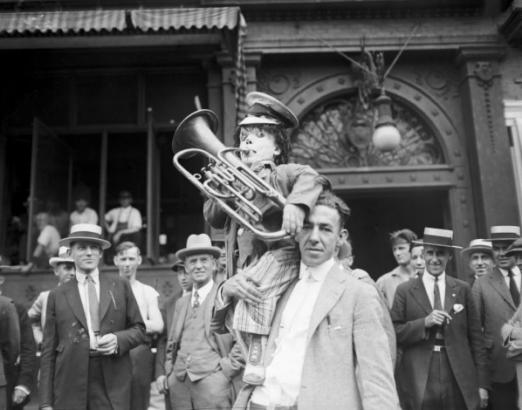 Weird Photo Wednesday, November 16th, 2011
For Weird Photo Wednesday we have someone with their own personal trumpet player. Though a lot heavier than a boom box or even an MP3 player. 
Does anyone think that the small man looks a bit like Michael Jackson in his later years? For more information about this photo, click here. For more unusual photos, check out our Digital Collections.