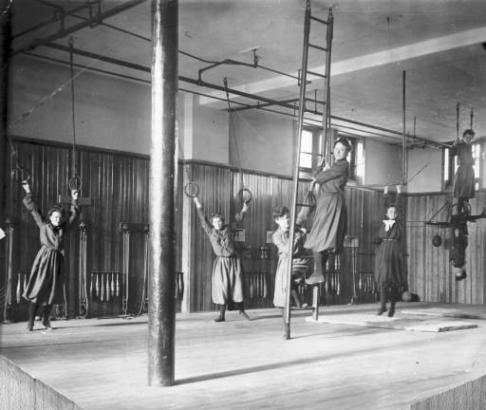 Weird Photo Wednesday, March 27th, 2013
You wonder, why even exercise? The bulky clothes that these women are wearing make you want to lie down under a cool shaded tree, sipping lemonade and reading a book, not swinging around a gym. And you wonder what material their clothes were made of? Heaven forbid it's wool! Exercise then and now has sure changed. We now wear skimpy outfits and you never see anyone wearing what they wore back then.
For more information about this photo, click here. For more strange and weird photos, see our Digital Collections.