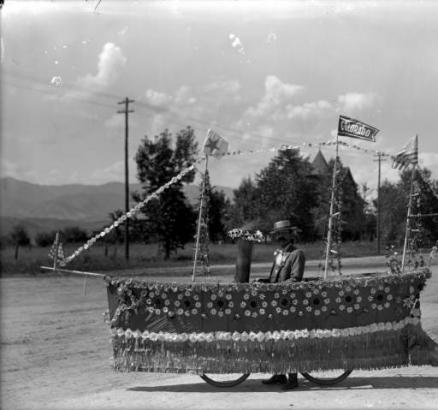 Weird Photo Wednesday, March 19th, 2014
Today's Weird Photo Wednesday shows another entry in the Sunflower Carnival Parade in Colorado Springs, Colorado. His floating bike is a real winner! Well, we sure hope it floats. And don't try turning quickly!
For more information about this photograph, click here. For more weird photos, see our Digital Collections.