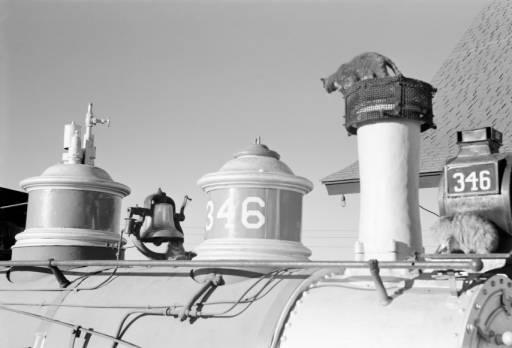 Weird Photo Wednesday, June 5th, 2013
You would think that these cats might find something else to climb on, other than a steam locomotive. The locomotive probably had a cold boiler, or otherwise, you'd see cats on a hot tin roof, or in this case, hot tin smokebox! 
For more information about this photograph, click here. For more strange and weird photos, see our Digital Collections.