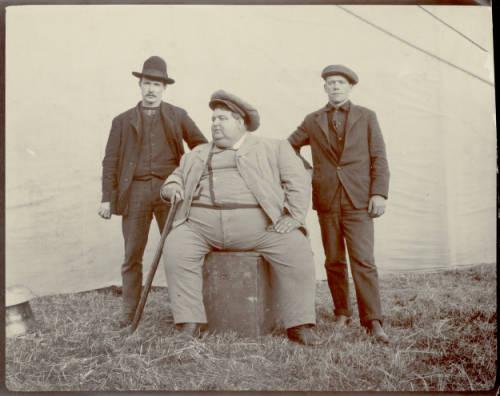 Weird Photo Wednesday, July 17th, 2013
Custom clothes, custom handlers, all you can eat buffet, living the life! A movie star? Nope! Welcome to the Buffalo Bill Wild West show where you can see all types of shows and performers, like this fat man seated here. He probably needed the two gentlemen to help him get up from the box. You can imagine that he was one of the big hits of the show! 
For more information about this photograph, click here. For more unique and weird photos, please see our Digital Collections.