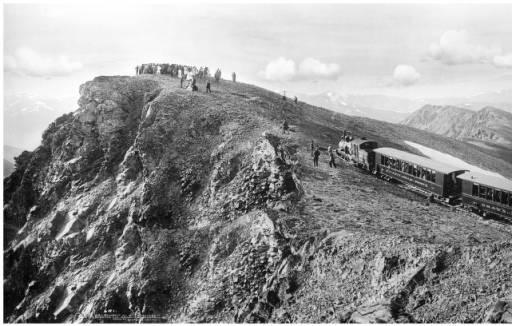 Weird Photo Wednesday, January 30th, 2013
Such a short walk to the summit of the peak, but maybe just a few more feet of track and railroad ties, and you'd have a train to the top of the world! Today's Weird Photo Wednesday shows a wonderful photograph of what once was. A great tourist experience that may still be found in Switzerland, but no longer here in Colorado. Stunning views, the excitement of being right on the edge of the mountain as you struggle to the top, and the fresh, cold mountain air, all makes this a unique adventure that is no longer available to us.
For more information about this photograph, click here. For more unique photos, see our Digital Collections.