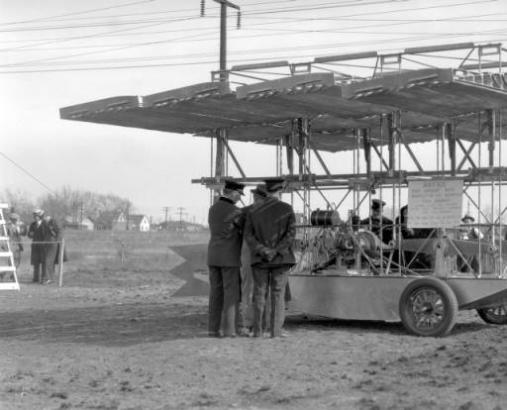 Weird Photo Wednesday, January 2nd, 2013
Check out this weird contraption. Would you board this machine? Gray Goose Airways was probably not a major carrier of passengers or freight.
For more information about this photograph, click here. For information about Gray Goose Airways and Jonathan Edward Caldwell, the builder of this flying machine, click here. For more weird and unusual photographs, see our Digital Collections.