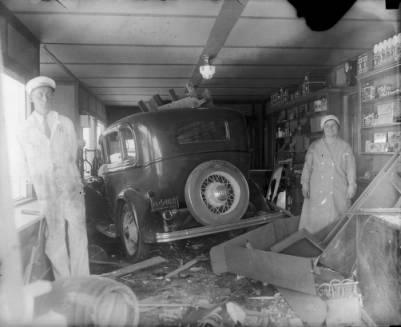 Weird Photo Wednesday, February 6th, 2013
I was following the directional drive through arrows, and then I guess I kind of got lost? Oh wait, I guess we didn't have drive thru windows, Starbucks, or even McDonald's during the early 19th century!
Use our great zoom-in tool and see if you can figure out what kind of store this is. For more information about this photo, click here. For more unique photos, see our Digital Collections.