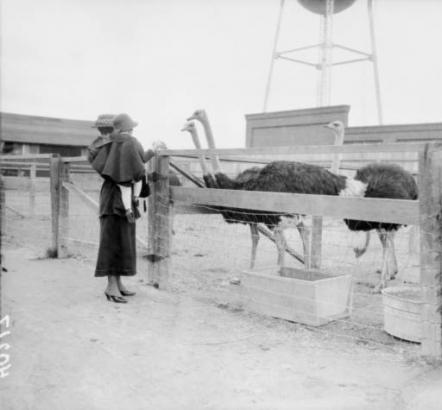 Weird Photo Wednesday, February 13th, 2013
An ostrich can be a mean bird. They don't like to be ridden and can be a bit temperamental. These birds are on an ostrich farm, so they eventually will be turned into feathers and/or meat. So I guess I'd be temperamental as well. For more information about this photograph, click here. For more strange and unique photos, see our Digital Collection.
Ever wonder where we find these photographs? Our librarians and staff suggest various photos to post, but a big thank you goes to staff member Randel Metz, who finds many of these weird, strange and unique photographs.