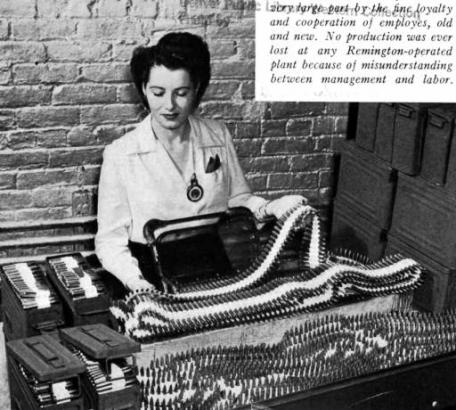 Weird Photo Wednesday, December 26th, 2012
In this photograph a young lady looks like she's packing bullets for the war effort. While many able bodied men were in the Pacific and European front in WWII, many women were also the backbone of the industrial war effort on the homefront.
For more information about this photograph, please click here. For more unique and interesting photos, see our Digital Collections.