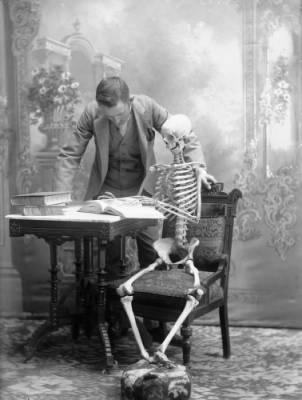 Weird Photo Wednesday, August 14th, 2012
Poor, poor teacher, no matter how long he goes through the lesson plan, it seems our lost student will never learn. Look how skinny he is! How can you expect his student to study and learn when he's not had a decent meal in years! Try as he might, there's no teaching this one!
For more information about this really strange and weird photo, click here. For more weird photographs, see our Digital Collections.