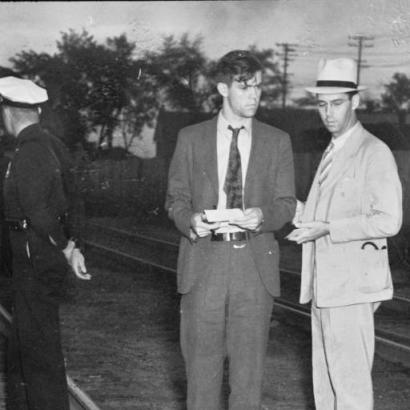 Weird Macabre Wednesday, May 29th, 2013
We have another Weird Macabre Wednesday, showing you the dark side of Denver history through photographs. Today's image is a bit shocking, so if you are light of heart, faint or flutter at the sight of unpleasant images, don't click here to see today's photograph. Also, today's lesson is, watch where you take your nap!
This is another Harry M. Rhoads photograph. Stay tuned, we'll have several more coming up. To explore more images of all kinds, see our Digital Collections.