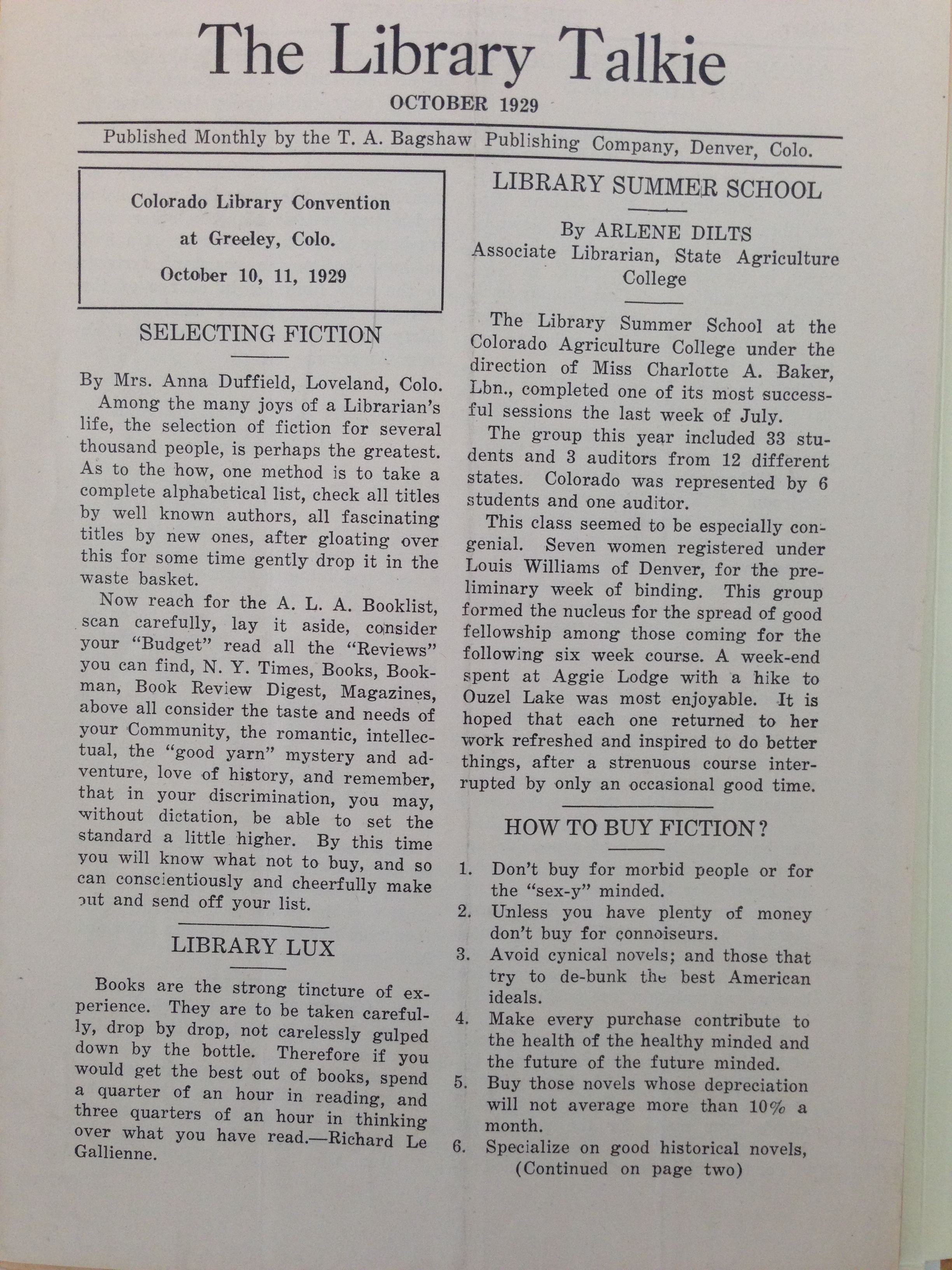 Collection development for libraries has always been fraught with difficult choices. What do we buy so our customers can obtain the latest and greatest literature out there? One reader's favorite book or movie may be another's most hated. So libraries have always walked a tight rope to make sure all customers and readers are happy. Since libraries are forums for information and ideas, and promote open and uncensored exchange of information as well as provide enlightenment, we have a big responsibility on our shoulders. This is evidenced in the American Library Association "Library Bill of Rights" that is still followed in 2014. 
So how about in 1929? Libraries were much different then, as well as the times. In this photograph, on the bottom right, you can see that libraries were guided to NOT buy fiction books for "morbid people or for the sex-y minded." If that rule were in effect today, we would not, dear readers, have copies of "Fifty Shades of Grey."
If you would like to see other unique items such as "The Library Talkie," come to the Western History/Genealogy department, or peruse our online catalog or Digital Collections.