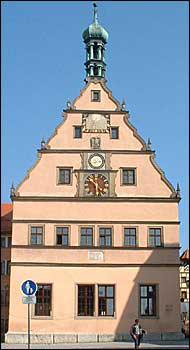 Visit Your Ancestral Village--Without Leaving Home
Come enjoy the company of other Germanic researchers as they gather for the February meeting on Tuesday 7 February 2012. GGSC will meet at its regular time from 10am until 12noon in the Gates Meeting Room on the Fifth level of the Central Denver Public Library.
Come listen to Ann Lisa Pearson as she talks about her 'Visit to My Ancestral Villages--Without Leaving Colorado.'
Using a local researcher, Ann Lisa was able to see her ancestral villages without buying a plane ticket. She hired Jim Derheim who will visit your villages and towns, talk with your relatives and sniff out church records. Dick and Jane Speilman of the Colorado Chapter of Palatines to America hired Jim to drive them around Germany where they met relatives, he translated records and interviewed local officials for them as they explored the places where their ancestors came from.
This is one talk you will not want to miss.