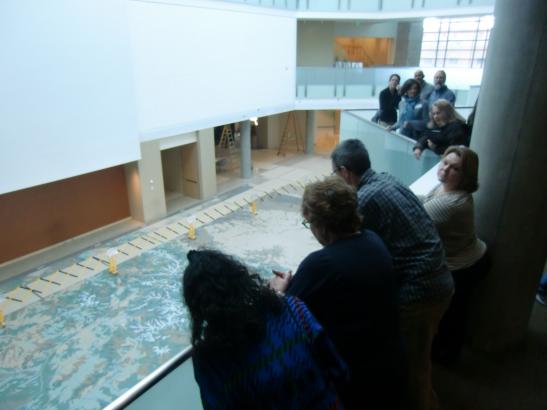 An enormous map of Colorado greets visitors on the first floor and becomes more real looking the higher in the building one goes. Upon reaching the third floor it is a remarkable view.
The building is still under construction though some areas are already occupied. The library is ready to take individual reservations beginning January 25th for limited research work.
The beauty of the facilty from the outside of the building is easily matched on the inside.
Meeting rooms and classrooms afford group gettogethers that were not available in the old building.
Phased exhibits will mark the first year of the new building so it can be enjoyed immediately rather than when everything is ready.