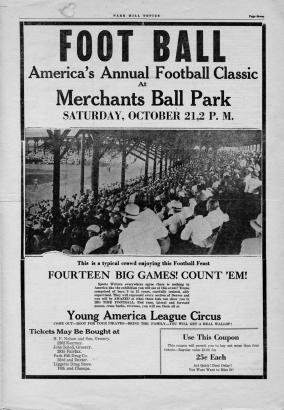 With the holidays in full swing I've realized that we as a country have developed unique traditions during this time of year.  Sure our holidays are still centered around family, friends, food and religious observances.  But there is something else in the air during this time, besides the sub-zero temperatures I mean.  No, I'm not talking about Black Friday, houses decorated like Roman Candles, or the ever-increasing broadcasting of cheesy Christmas movies.  What I am talking about is the love that the American people have for football.
 
I realized this as I spent Thanksgiving at a family member's home.  From the instant we walked through the door the 70-inch television was on and tuned to ESPN with no one watching it (except for when the cheerleaders where on).  I considered turning it off, but I realized that I valued my life a little more than reducing an electric bill. 
 
So, what made me think of this...?  Well, besides still being mad at my cousins for ranking the cheerleaders according to "hotness" and missing my alma mater's rivalry game that weekend, I came across something while scanning a newspaper for the Creating Communities project. 
 
Western History and Genealogy has a few newspapers called the Park Hill Topics.  These papers were first published in the early 1930's as community newsletters.  Included in them are various ads, community happenings, and editorials. What especially caught my attention were two advertisements published in October 1933, which I have included in this post.  What I found most entertaining was the fact that they called the football league the "Young America League Circus".  Especially when the description of the league reads: "Teams comprised of boys 9 to 15 years, carefully trained, ably supervised...".  I don't know about you, but the idea of pre-teen and teenage boys out on a field running around tackling each other­ really does sound like a Circus to me.  The other advertisement from the same newsletter is from a local Drug Store about a contest for guessing the outcomes of different college games and previous prizes given out. 
 
I've also included various pictures from our Photo's West Digital Collection.  I just have a few observations and concerns.  First, I wonder what ranking my cousins would give the Cheerleaders?  Second, if the pictures are any indication of the type of boys involved in the Leagues, then it really was a Circus.  Third, would using a donkey as a tackeling dummie a be considered a smart idea?  And finally...I'm just curious what the rubber pretzel prize given in the drug store contest looked like...maybe I don't want to know...