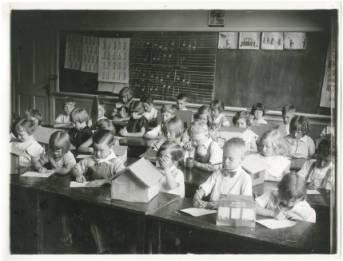 Time to Brush Up on Your Family History
Over the course of the next few weeks there are a few activities that will help you in your research.
Tuesday 3 September 2013 the Germanic Genealogical Society of Colorado will meet at the Central DPL. Beginning at 9:30 am and running until 12 noon in the 5th Level Gates Meeting Room all sorts of Germanic conversation will take place.
Vickie Smejkal will present a talk about her adventures at Denver's Riverside Cemetery. She has spent thousands of hours locating information about those buried in Block 12 "Paupers Field" at Riverside.  She has found some notable Germans in this most unexpected place.
Saturday 7 September 2013 the Swedish Genealogical Society of Colorado will meet beginning about 9:30 am and running until about 12 noon or when everyone collapses from "genealogy fatigue." The Swedes took a wonderful trip to Sweden this past summer  to visit some of their ancestral hometowns and got to celebrate midsummer among their kinfolk. The Swedes always have an exciting program and no one would want to miss this opportunity to catch up with old friends and new.
Saturday 14 September 2013 beginning at 10 am and running until about 3 in the afternoon Lou-Jean Rehn, CG will lead her class on Beginning Genealogy. She will introduce you to wonderful resources and how to think 'Genealogically.'
Saturday 21 September 2013, Pat Roberts the Grand Dame of the Colorado, will lead the Third Saturday Special Interest Class "Using the U.S. Census." She will jabber on for a few hours about Census Research Basics and Using Non-Population Schedules. 
See you at the Denver Public Library!