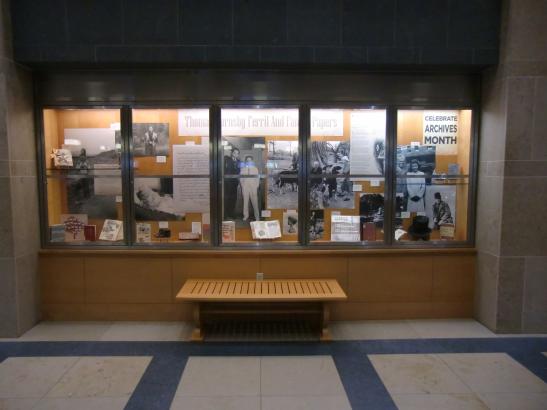 Thomas Hornsby Ferril and Family Papers
Thomas Hornsby Ferril was a poet, most of all.  He wrote poetry as a child, as a teenager, as an adult and as an old man.  He published six books of poetry and hundreds of individual poems in various publications.
Prose was also Ferril's forte.  He and his wife, Helen Ferril, published The Rocky Mountain Herald from 1939 to 1972.  The paper made its money from legal advertising leaving the Ferrils free to write about whatever they wanted in any way they wanted.  The result was an amusing, insightful publication enjoyed by readers.
To feed his family, Ferril worked as publicity director for Great Western Sugar Company from 1926 to 1968.  His talent may be seen in that company's newsletters, films and annual reports.
The large collection, WH1195, is available for your perusal on the 5th floor of the Central Branch of Denver Public Library.  The papers contain documents from the nineteenth through the twentieth century, touching upon several generations of the Ferril family.