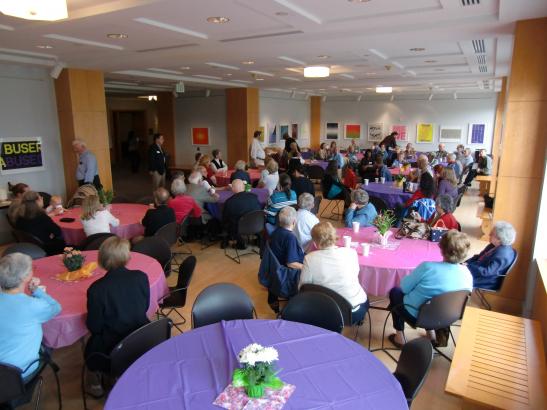 The staff of the Denver Public Library's Western History and genealogy Department said thank you to the nearly 300 volunteers who work on processing collections, indexing, researching, clipping newspapers, and a myriad of other things.
The annual pot luck breakfast brought just under 100 volunteers in to the Library early on May the 20th. One volunteer said she hadn't eaten so much since she was on a cruise ship!
City Librarian Shirley Amore thanked the volunteers for their contributions, and for making it possible to do a the many things we do to assist our customers.
If you're interested in volunteering contact the volunteer services coordinator, Valetta Hopes at 720-865-2043.