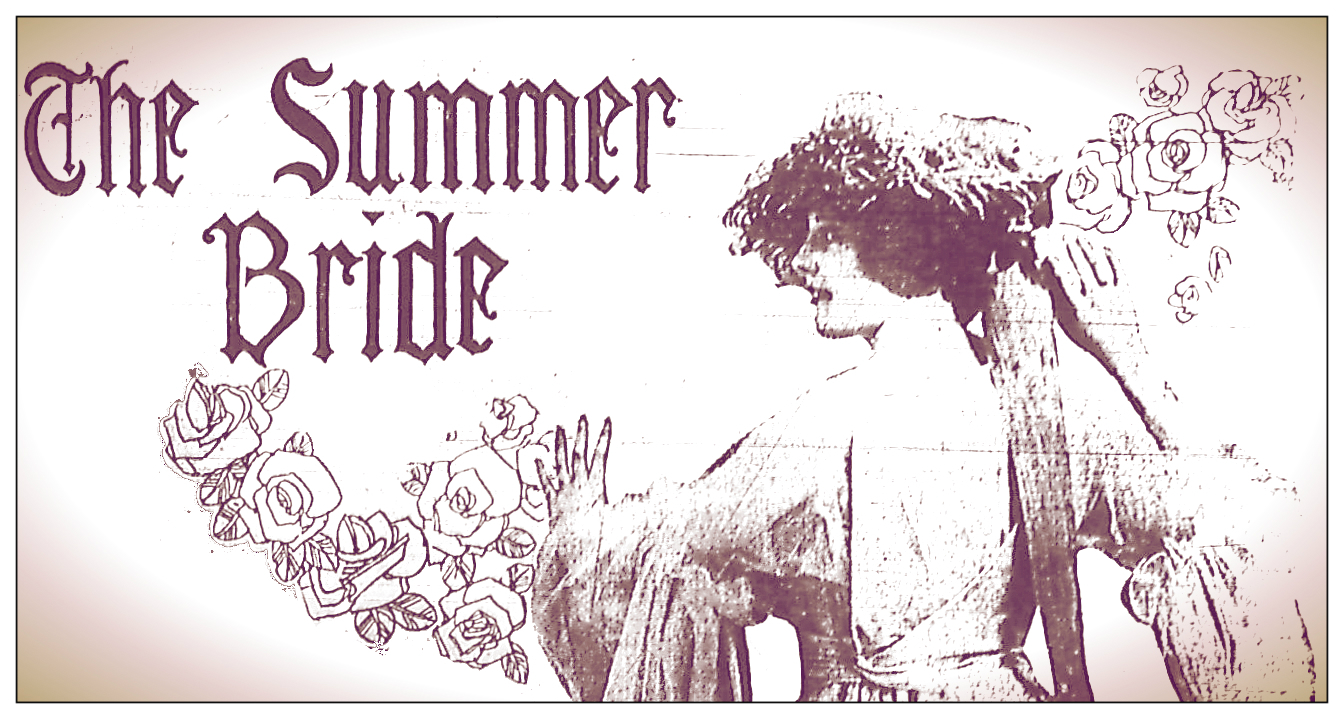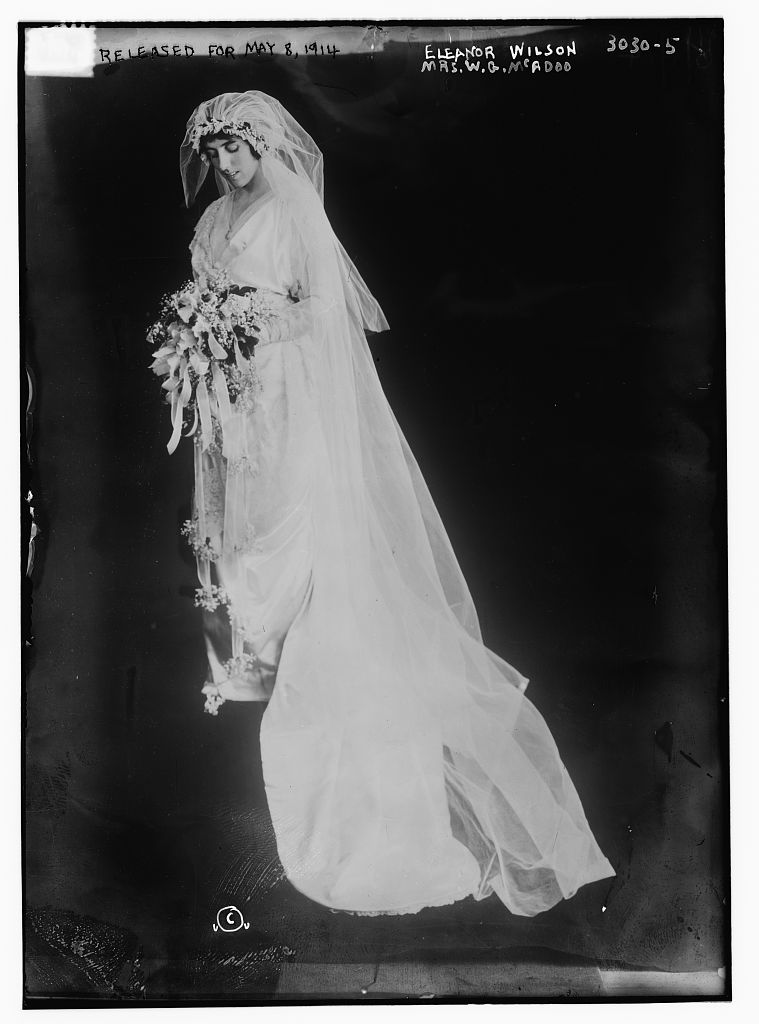 One hundred years ago this month, the Rocky Mountain News proclaimed that the June bride of 1914 "defies traditions in so many ways that old-fashioned persons gasp at her audacity!"
Where her defiance began? The bridal gown.
Wedding dresses had traditionally been satin or silk, with long sleeves, a high collar and train. The up-to-date bride was advised to choose a gown of sheerer, "more perishable" material, such as tulle or mousseline. The preferred silhouette had a "diaphanous" bodice and an open neck. In 1914 gowns, trains were understated or entirely absent. In regard to veils, the article sings the praises of the new, artfully-draped designs, saying:
They are infinitely more graceful and becoming than the styles of former years, which fitted the lace or tulle close about the face and hid every bit of hair. They brought into relief any imperfection of features and gave a singularly hard and set expression to all but the most piquant faces.
On flowers, traditional Lily of the Valley was no longer preferred. White orchids and natural orange blossoms were suggested for the bride's bouquet.
The Rocky Mountain News also observed another trend. They noted that a bride's defiance extended beyond the dress to the wedding ceremony, where "...many a bride applies the blue pencil to the wording so that the troublesome little word 'obey' is omitted."
Interested in old-time wedding fashions and customs? Check out: