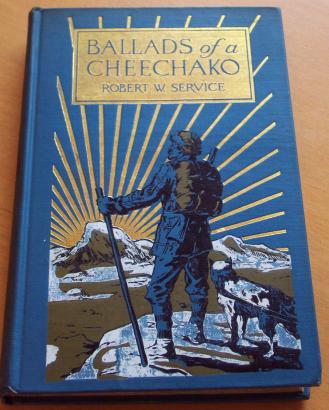 Spectacular Book Covers of the 19th Century
They say "Don't judge a book by its cover," but book makers have always known that platitudes aside, the cover of the book is often what catches people's interest and influences their decision to make a purchase.
Back in the days before color printing was ubiquitous and when interior book graphics were always black and white line art or lithographs, the cover was the only opportunity to use color.
Thanks to innovations in the manufacture of cloth and new techniques for ornamental blocking, nineteenth century publishers were able to mass-produce books with decorative cloth-covered, gilt-blocked casings, frequently with results of exquisite beauty.
For a period of some forty years, as the middle class developed and the demand for reading material increased rapidly, publishers relied on handsome cover and spine designs to make their books attractive as physical artifacts, using not only cloth but also materials such as paper, papier maché and various forms of leather.
The artists who were responsible for designing the bindings had the freedom to experiment widely, and the variety achieved in their best work is extraordinary.
The advent of gold-stamped decoration, circa 1832, was the most important factor in the acceptance of publishers' bindings. Gold stamping brought to the mass-produced book some of the prestige associated with gold-tooled leather bindings of the pre-industrial era.
In fact, stamping often imitated the decorative styles and motifs of the hand-finished book. However, gold stamping also developed its own styles and imagery that reflected the period's taste and culture.
Gold stamping was a favored means of decoration throughout the nineteenth century, but beginning in the last decades, black and color stamping and color lithograph covers gained increasing popularity at its expense. The 1890s did, however, witness a last blaze of glory for the gold-stamped binding, before the twentieth-century triumph of the dust jacket sounded its death knell.
Here is a gallery of some especially nice Decorative Book Covers.
The Denver Public Library and especially the Western History Collection holds many of these decorated books, and they can be found by searching for "Decorative Book Covers."