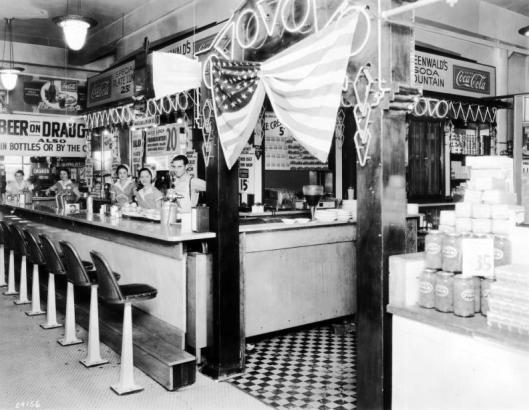 Going to get groceries is something almost everyone experiences, and remembers doing all their lives. It's such an ordinary, routine part of life, that unless we travel to another country, the experience is fairly unremarkable.
However, even without a plane ticket to some exotic destination, it's possible to travel in time, and go back to grocery stores right here in Colorado that are a complete departure from what we see in our daily humdrum lives.
From single owner, one location food stores, bakeries and butcher shops, to the "Home Public Market," Denver had a varied and large assortment of places to go for groceries. The atmosphere was tidy, cheerful, and constantly packed with a wide selection of items to choose from, employing the timeless marketing strategy of "have so many products for sale that no one can leave without buying at least a few things that weren't on their lists."
The "Home Public Market," at 14th and California Street in downtown Denver, was a European style open market with individual vendors occupying stalls and handling their own buying, selling, and finances. It had a soda fountain, lunch counters, and seating areas, and no doubt was a hub of social connection for people from all over town. A bustling concern through the 20s and 30s, it was finally demolished in 1948.
The photos in the slide show include a few of the other grocery stores represented in our photo collection, including the Red Star Grocery, Arcade Grocery & Market, the Tom Oatis Grocery, and the Wolfe Londoner's Store. There are many fascinating store interiors in our collection, and in another blog we'll look at some of the luxurious department stores that dotted Denver's busy shopping district in times past. To browse these photos, just search "Grocery Interiors."
Looking at the carefully stacked towers of cans and fruit, it's obvious that there were no Bart Simpsons around in those days to pull out that bottom can and wreak havoc - or maybe they were just outside doing more grownup things like learning to twirl a six-shooter...